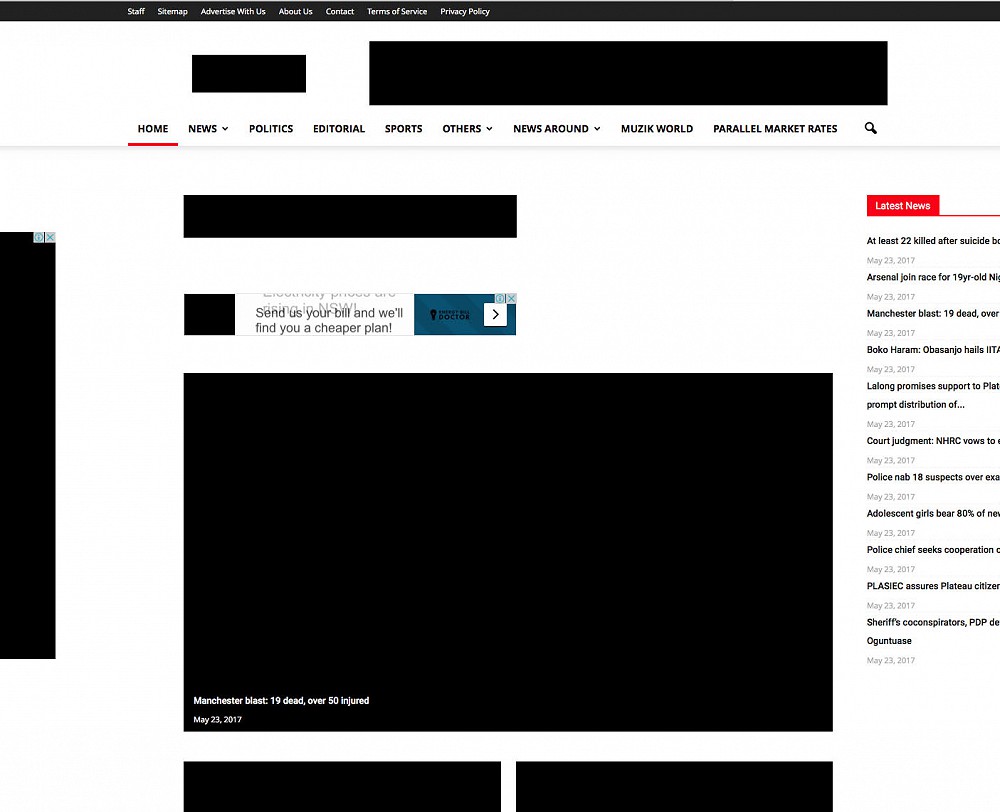 Unknown Newspaper

The Times of Israel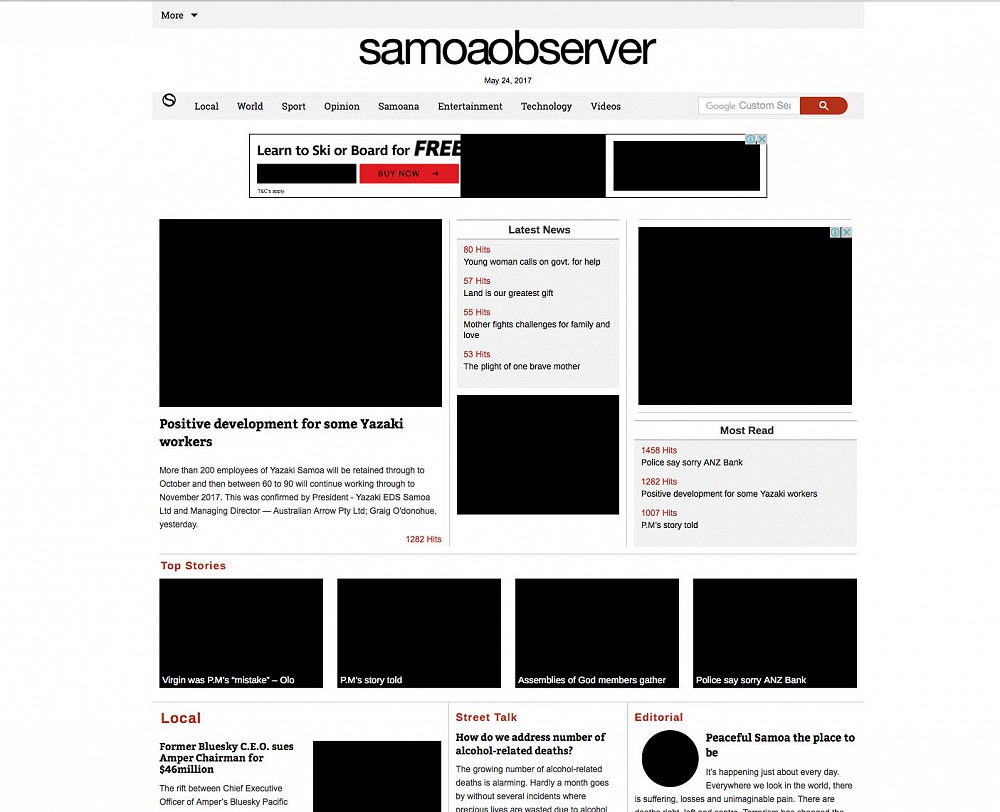 Samoa

BBC
How can you not think of a blackout image? This is a sister work to 'Through My Own Eyes'. Years ago I frequently visited our local Quakers church. I would sit and think of my life as a photographer.
Making images - and here I was in an institution where there were no images. A simple bowl of flowers decorated the church. I had a responsibility to ponder the consequences. News is the Pulpit of our times.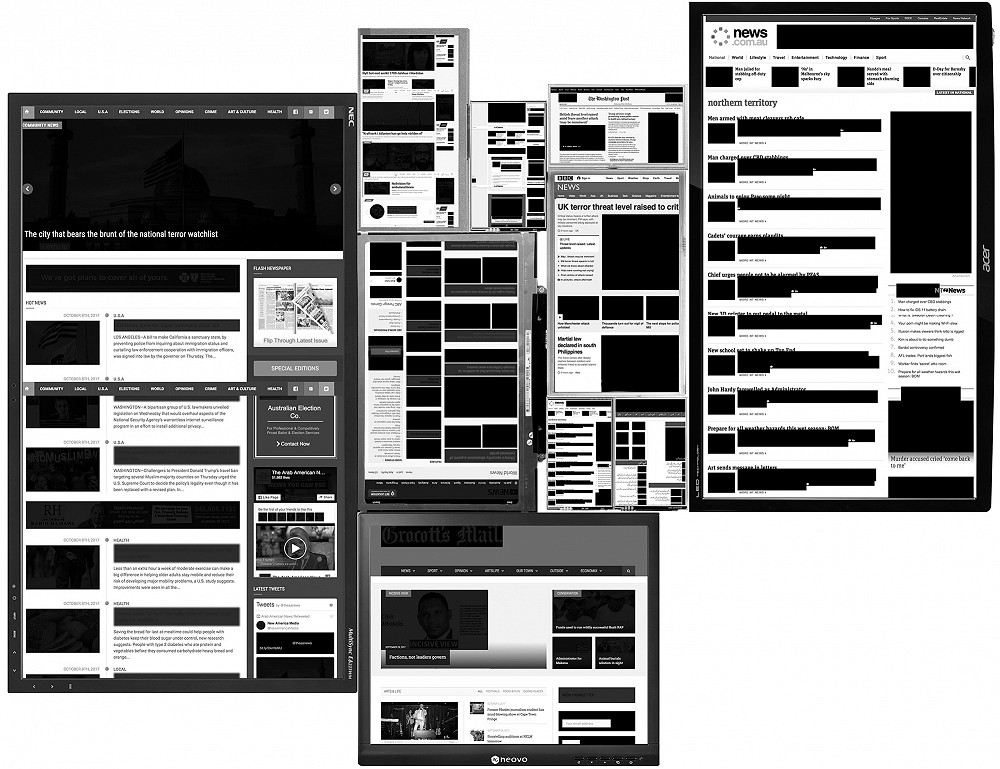 photo Ian hobbs
The project consists of a web animation and soundtrack with automated web sessions pulling live news sites and manipulating the site to re-shape the content. Three times a day a sound announces each bulletin. At the beginning of each day the days news is downloaded and integrated into local webpages.
Faced with the dissonance of a interiority or a subjectivity in the context of a political or social demand. Our bodies are fictive political constructs. With my own eyes and consequences argue interiority vs a political directives. To say that the news cycle is comparable to the daily calls to prayer. A timed repeated act of attention to another exteriority. A correction. Its an argument of values. Acts of repetition are powerful. Acts of repetition in religious rituals erase time through the very repetition of the act. These events acts as anchors which can be refuges for a psyche against the exteriority of fate and political actors in our lives.
The acts can also draw lines in space time though connected ritualised acts. So rituals are powerful manipulators of space and time as held in our consciousness.
But as a photographer I was deeply aware of the prohibition of the images in religious contexts and am seeking a way to defuse or understand the rules of denial.
The work uses a redaction but isn't leaning on this as the primary gesture rather the blackening of images relates to lightness and a political refusal. I refuse. I reject the claims of dominant cultural values that seek control and makes lies of our lives.
9 monitors. 12 news feeds. 1 animation. Sound.
Making this project requires a custom chrome browser plugin.
You can follow the development of Nano Black plugin at Github. Try downloading it yourself to make images of consequence.